I thought it would be good to compile useful information to protect our citizens in protest. Additional links and tips welcomed!
What are your rights
Communications:
Use Open Source Secure Communications. I recommend Signal. Telegram is also popular but is not 100% open source.
In the event cellular networks are taken offline, groups can use bluetooth and Bridgefy
Setup Groups to service broadcast messages.
Secure your phone before attending a protest - Verge Article
Hide faces and Scrub metadata before posting online - Verge Article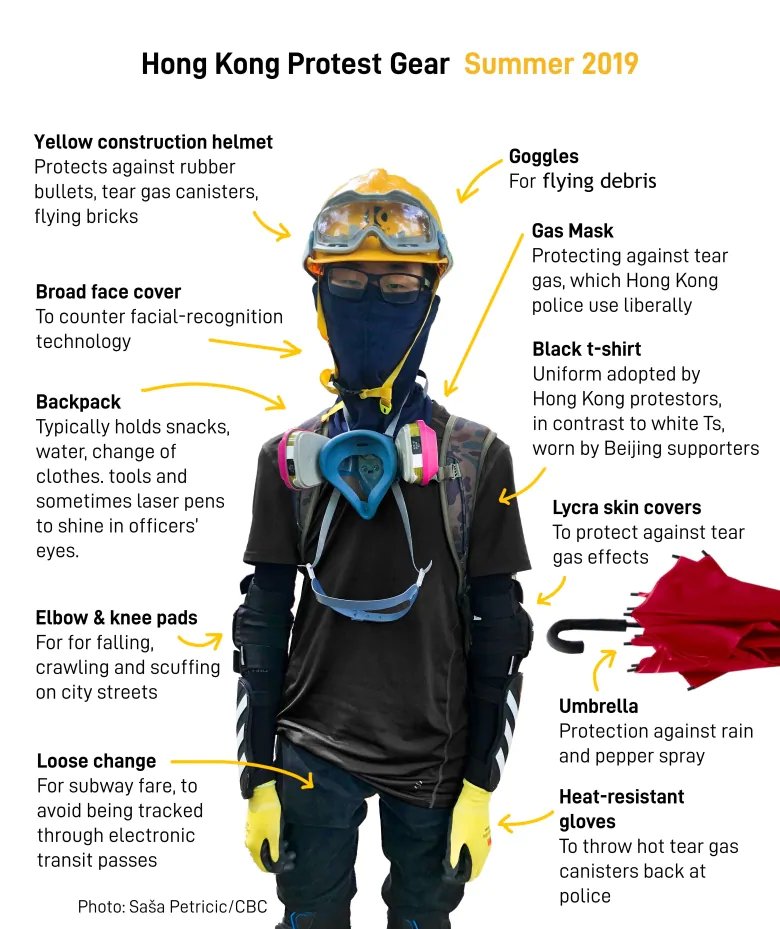 Protest Survival Pack
Wear Durable clothing only. Lightweight. Entire body covering. No fuzzy garments
Wear protective material to avoid damaging your clothing

Heavy duty glove to pick up tear gas cannisters
Comfortable boots
Mask, motorcycle helmets to protect head

Wear Heavy Duty Goggles as officers are using rubber bullets. Damage can include loss of eyesight.
Respirator mask
Dress for the weather
Friends - Travel in a group. You don't want to be an isolated target.
Carry a Day back

Water - Rinse off chemicals
Sports drink to stay hydrated
Energy snacks
Comms - Scanners, Radios Cellphones, Topographicals, train maps

Umbrella
Laser pointers
Leaf Bloewrs to disperse the tear gas
Pepper Spray Wash

3 spoons of baking soda
1 16oz water in a sprayer.
If you have useful information to add, drop me a line on twitter, email or open a pull request on github. I'll get it updated ASAP. Knowledge is power! We are in this together!